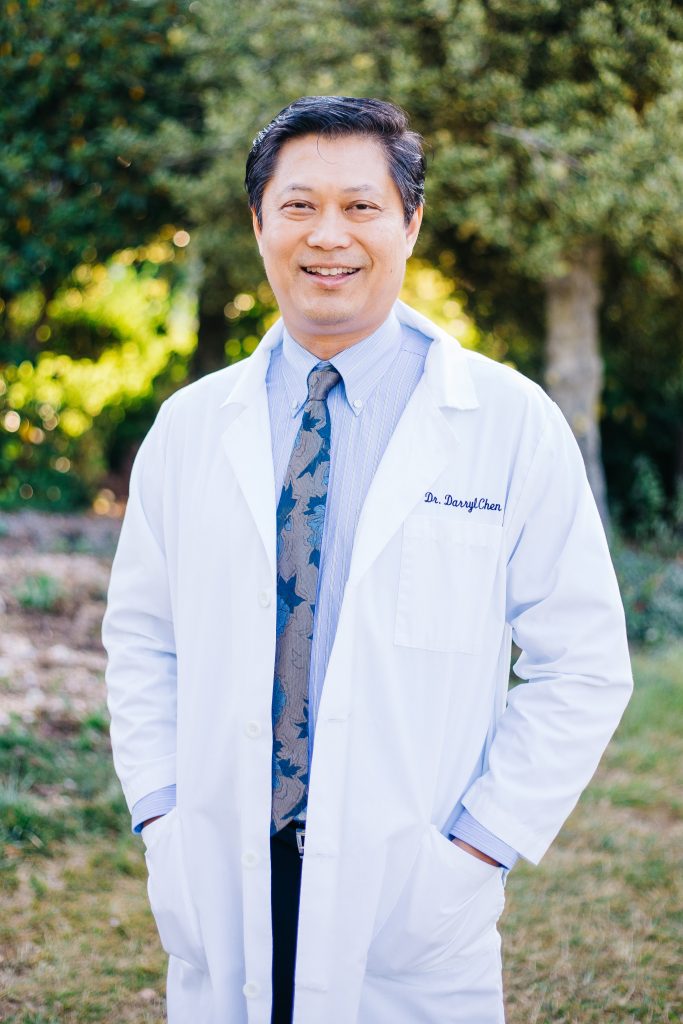 Dr. Darryl Chen, DDS
Dr. Darryl Chen has been in practice for over 20 years, specializing in general, cosmetic, and implant dentistry. Through continuing education he dedicates his skills and practice to assisting his patients achieve overall wellness. He prides himself on providing professional, comprehensive, and comfortable care showing patients kindness and understanding.
He attended University of British Columbia, where he obtained his Bachelor of Science degree in Biochemistry. Shortly after, he received a Doctorate of Dental Surgery from the University of Missouri-Kansas City and a postgraduate Hospital Dentistry Residency at the University of Washington. He has also completed programs at two world-renowned postgraduate institutes, Misch International Implant Institute and the Las Vegas Institute. Dr. Chen currently holds certification for Intravenous Sedation and has performed sedation dentistry for more than 20 years.
Dr. Chen's advanced training and years of experience benefit patients outside his practice as well. He lives Bellingham with his wife and has two children. When he isn't working, he enjoys spending time with his family doing outdoor activities such as wakeboarding, skiing, horseback riding, hiking and biking.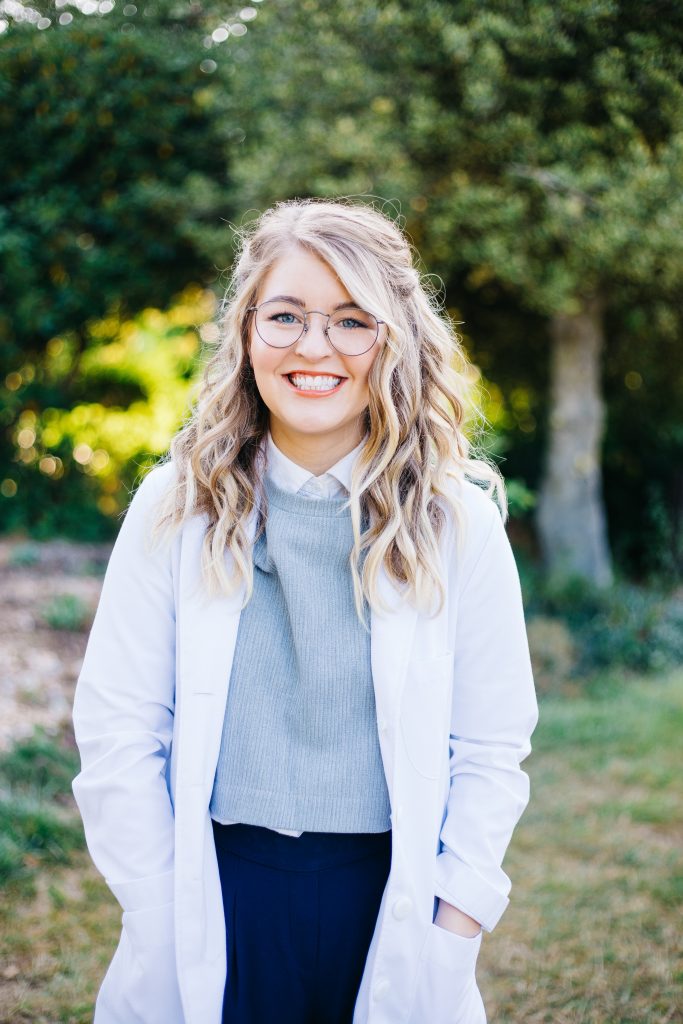 Dr. Brittany Nichols, DMD
Dr. Brittany Nichols is originally from Atlanta, Georgia, attended dental school in Chicago, Illinois, and her love of the Pacific Northwest brought her here in 2017.
Dentistry is a passion for her and she strives to provide caring and comprehensive care for her patients. Dr. Nichols believes the best patients are those that understand and trust in the work they are doing together.
Her love of dentistry goes beyond our community. In 2018 she spent two weeks in East Africa working with the local non-profit Health and Hope Foundation. She and her husband, William Nichols, provided dental care to the local population as well as distributed health packs and water testing kits for local villages.
When she isn't providing dental care she enjoys spending her time traveling, camping, doing yoga, and playing with her dog, Murphy.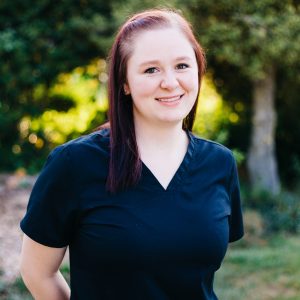 Lianne, Hygienist
Lianne grew up in Woodinville, Wa. She originally graduated from Western Washington University with a B.S. in kinesiology and became an ACE certified personal trainer. After working as a personal trainer and having 3 wonderful children, Lianne decided to go back to school to pursue a career in dental hygiene. Lianne has an immense love for volunteering in her community and has worked with many organizations around whatcom county including Big Brothers Big Sisters, Ferndale Boys and Girls club, Compass 2 Campus, Adaptive Aquatics, and more. Lianne is a self-proclaimed microbiology nerd and loves sharing her knowledge of oral health with patients.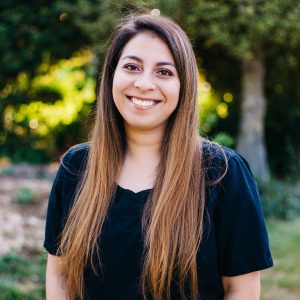 Ruby, Lead Dental Assistant
 Ruby has lived in Bellingham her whole life and has a deep love for this town. She graduated from Bellingham Technical College with her Associate of Applied Science in Dental Assisting.
Ruby is the Lead Assistant for our office. She prides herself in the high quality care she provides for her patients. It is hard to find her without a smile on her face. 
When she isn't working, she loves running, candy, and playing Pokémon. Ruby is also always excited to visit her family in Mexico and to do any sort of traveling. She is the proud mom of her rescued her dog, Eevee.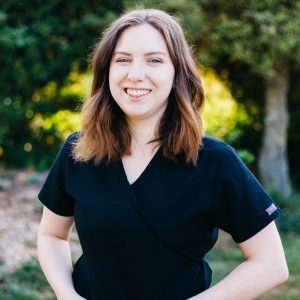 Haley, Dental Assistant
 Haley is originally from Houston, Texas and moved to Bellingham almost three years ago.
As a dental assistant she ensures that every patient is diligently cared for. Haley also is responsible for handling sterilization for our office.
On her off days, Haley enjoys soaking up the sun with her two cats her hobbies include hiking, kayaking, rocking climbing, and sewing! Her favorite thing about dental assisting is meeting so many new people.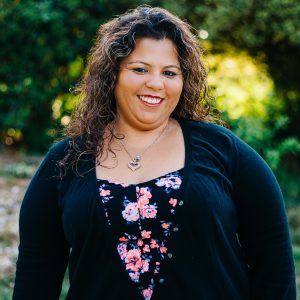 Mari, Office Manager
Mari has been working in the Dental field for over 15+ yrs from Billing to Dental Assisting. She grew up in San Diego and moved to Blaine when she was 14 yrs old. She has known and been a patient of Dr. Chen's since then. For vacation she likes to try to visit her mom/family in Costa Rica would love to go to England to explore the history it holds. Other than that she enjoys being home with her puppies and spend time with her nephew and God-children.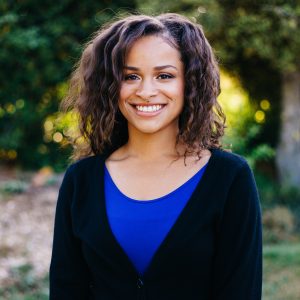 Justina, Scheduling Coordinator
Justina is a born and raised Bellinghamster! While she has traveled  far and wide, her heart always brings her back here.
Justina helps keep us organized and manages work time and schedules for the practice. She is a workaholic. Whether she is helping in the office or on her day off, her time off, is almost never time off.
When she she is out of the office, you can most likely find her in her other field of passion, hair and makeup styling. Justina is most likely the biggest fan of dogs in the entire staff.