About Our Clinic
ABOUT DR. DARRYL CHEN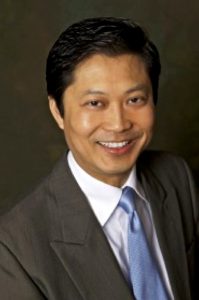 Dr. Darryl Chen has been in practice for over 20 years, specializing in general, cosmetic, and implant dentistry. Through continuing education he dedicates his skills and practice to assisting his patients achieve overall wellness. He prides himself on providing professional, comprehensive, and comfortable care showing patients kindness and understanding.
He graduated from Victoria High School and enrolled at the University of British Columbia, where he obtained his Bachelor of Science degree in Biochemistry. Shortly after, he received a Doctorate of Dental Surgery from the University of Missouri-Kansas City and a postgraduate Hospital Dentistry Residency at the University of Washington. He has also completed programs at two world-renowned postgraduate institutes, Misch International Implant Institute and the Las Vegas Institute. Dr. Chen currently holds certification for Intravenous Sedation and has performed sedation dentistry for more than 20 years.
Dr. Chen's advanced training and years of experience benefit patients outside his practice as well. He volunteers his time and skills to local programs, including Project Homeless. Living in Bellingham with his wife and their two children, Dr. Chen relishes the chance to give back to the community which he calls home. A devoted and attentive father, he enjoys spending time with his family doing outdoor activities such as wakeboarding, skiing, horseback riding, hiking and biking.
Dr. Chen is highly experienced in various aspects of dentistry which include:
• Routine dental procedures
• Advanced cosmetic dentistry
• Intravenous conscious sedation
• Implant surgery and prosthesis
• Bone grafting
• Oral and periodontal surgery
• Orthodontics (metal/clear braces)
• Endodontics (root canals)
• TMJ disorder
• Dentures
ABOUT US
At Associate Implant & Family Dentistry, we have a wonderful and friendly staff that enjoys working together as a team. Our main goal is to help patients feel comfortable and confident while we work together to meet their needs, achieve their dental goals, and address their concerns.
Our Dental Assistants, Lab Technicians, and Receptionist are warm, friendly, and understanding of each patient's individual needs. Click Here to meet our staff.
OUR MISSION STATEMENT
Our goal is to provide exceptional, comprehensive dental care to our patients in a friendly and caring environment, while educating and encouraging them toward optimal oral health.
We are committed to continuing our education and sharing our knowledge with each other and our patients.
We strive to work together as a team and to respect each patient's individuality.
Our objective is for each patient to have a beautiful, healthy smile that will last a lifetime.